It seems like new environment friendly products are coming out more and more as we become more aware of things that destroy our planet. I am honored to be able to bring such Natural Solutions to you the customers.
Naturally Eliminate Odors And Chemical Pollutants From Air Spaces, Surfaces and Laundry.
 No fragrances, no toxic chemicals, and no additional compounds released into the atmosphere. Just safe, effective neutralization of allergy- and sensitivity triggers.
Mass market odor & chemical "neutralizers" often still leave the harmful compounds in the air, just with a "coating" around them that means they don't get picked up by smell receptors.
And while this does take care of the smell, it doesn't eliminate the actual harmful chemicals or the source of the odor.
Plus, most of them also contain some sort of perfume inside their product, leaving that to linger in the air. This adds, even more, irritation to the air for people who are sensitive to perfume. (Which is as much as 30% of the population.*)
EnviroKlenz products, on the other hand, are neutralizers in the true sense of the word.
When our patented earth mineral technology come in contact with a toxic smell or chemical compound, they actively and safely neutralize the harmful compounds without the use of masking agents or toxic chemicals. Odors are completely eliminated, and irritants are totally removed from the air. (And all without any unnecessary fragrances or perfumes.)
More than just eliminating odors and toxins from the surface level of different items in your home, we also have a line of products that dig deep into every single bit of your home, ranging from your homes contents, surfaces, and indoor air…. giving our Customers the ability to get rid of toxins and bad odors throughout their homes.
Beyond just bad food smells and pet odors, we help you get rid of the most stubborn odors from your home or business.
Millions of people suffer from allergies. Feeling like their lives are a constant battle between their bodies and substances in the environment that trigger their symptoms. If you are one of them, you know how difficult it is to find good working remedies for your
symptoms.
But there is a solution. You can reduce or even end your allergies altogether by removing the pollutants that cause them from the air in your home.
The word "allergy" is commonly used to refer to anything and everything in your surroundings that cause a response in your body.
But there are different groups of substances that can cause the responses we call "allergies." Understanding these differences is key to choosing the proper method of removal.
The first group is allergens. These are the natural substances that are commonly recognized for causing allergies—pollen, dust mites, animal dander, and molds. They trigger a response that starts in the immune system. 
If you are allergic to pets, the odor of their urine may be causing your allergy as well as their fur.
Imagine Your home: Free of anything that'll trigger your allergies.
Because when you're not constantly battling allergies… life is actually really, good.
With modern medicine and health care, we're living longer. No one really wants to add extra years to their life unless those years are enjoyable.
We all secretly long for those happy-go-lucky commercial moments in a park on a spring day… playing with children and walking the paved walking trail briskly with your lover.
And honestly, there's no reason why any of us… can't have a life filled with those moments.
When we smell odors and chemicals in the air the first response is often to focus on treating the air with purifiers. In most instances finding and treating the source should be what is addressed first.  If a source is present and not treated it can continue to off-gas.Even with proper ventilation and air treatment, these compounds will persist.  Surfaces such as carpets and rugs can harbor chemicals and odors for a long time.  EnviroKlenz source treatment products can attack chemical odors and neutralize them at the source. When you treat the source, air treatment process will, in turn, be more successful.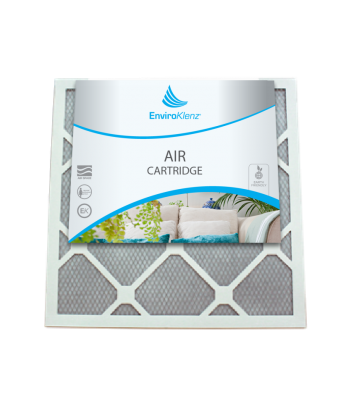 Less Allergies=a better nights sleep and living life to the fullest.